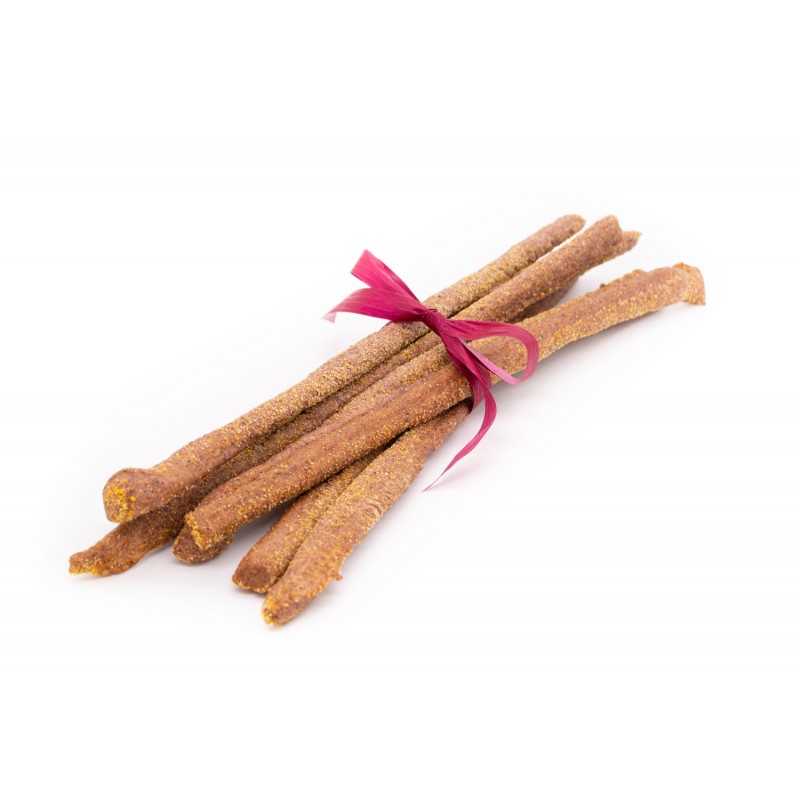  
Gli Acquolìni Venus rise 300g
Acquolìni with Venere rice and olive oil belong to the special flours selection of the hand-stretched breadsticks of Il Germoglio dei Sapori
This rice flour comes from rice grown in Italy.
The rustic flavor on your table.
HOW TO TASTE THEM:    
Data sheet
Ingredients

Bread substitute bakery product Ingredients: type "2" soft WHEAT flour (39%), wholemeal black rice flour (30%), type "0" soft WHEAT flour, corn flour, wheat germ, olive oil (19% ), Dried Italian sea salt, malted BARLEY flour, malt extract, brewer's yeast, Piedmontese corn flour 1%.

Allergens

The product may contain traces of: Sulfur dioxide, Peanuts, Nuts, Milk, Sesame, Soybeans, Eggs

Nutritional value

Energy 1734 kJ 414 kcal Fats 18 g of which saturated fats 3.8 g Carbohydrates 51 g of which sugars 1.8 g Fibers 6.6 g Proteins 8.7 g Salt 2.2 g
You might also like
Whole Baby Acquolìni are the mini version of wholemeal breadsticks with toasted wholemeal flour...
Savoury and crunchy puffs with irregular and elongated shape.The presence of signs on the top is...